How to record acoustic guitar? That's a tough question. If you're trying to get a home recording studio up and running, chances are pretty decent that you've already tried to record an acoustic guitar once or twice. You might have been surprised by how lifeless a sound you got. Or maybe you're just looking for some other techniques to try to get that elusive "studio sound".
There's no magical answer because different acoustic guitars behave differently. But there are several techniques that many studios use to get a decent quality acoustic sound. Before you start, make sure your guitar sounds good on its own, because a poor-sounding guitar will never sound as good as a well sounding one, no matter how many recording and mixing tricks you'll add.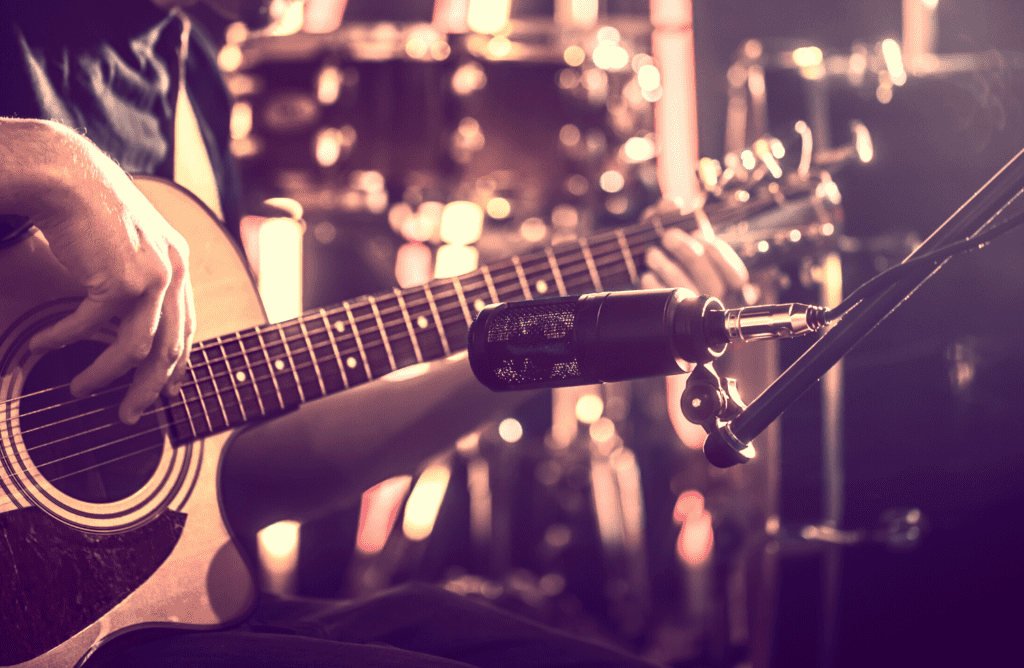 Method #1: Recording An Acoustic Guitar Using The XY Technique
This is one of the most commons ways to record an acoustic guitar. The XY technique is, pretty simply, crossing the paths of two microphones (commonly a Shure SM57 or similar cardioid mic) so that their heads are right next to each other but at an angle from 45 to 90 degrees. You'll want to use a good-quality dynamic or condenser cardioid microphone. Ideally a matched pair (two microphones of the same model that have been optimized for use with each other). This cuts down on phase cancellation and makes the microphones sound better after panning.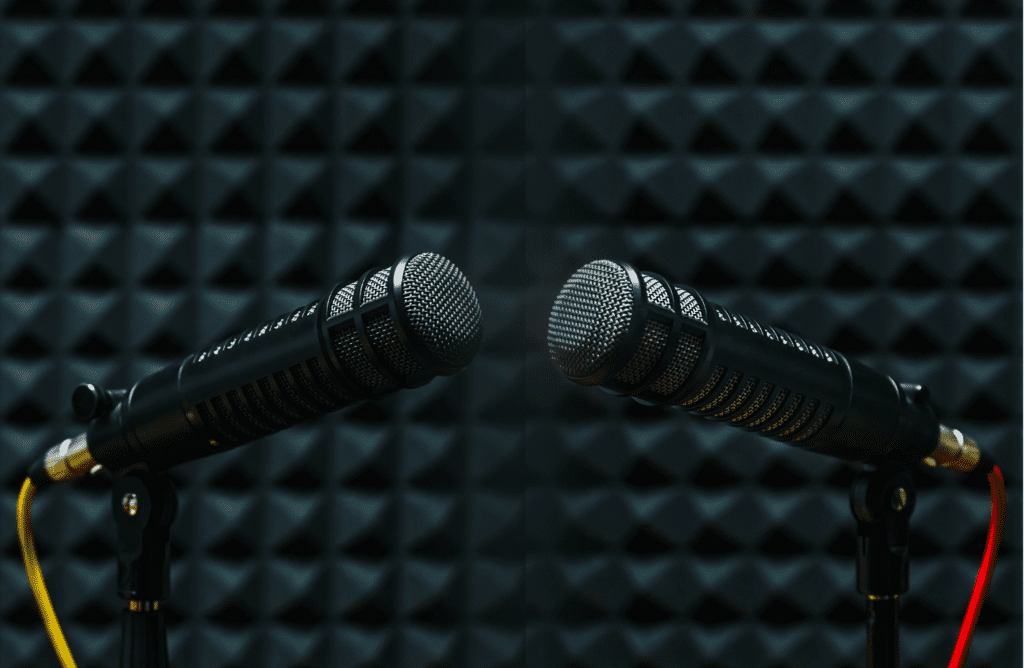 Method #2: How To Record Acoustic Guitar Using Spaced Pair
You can also space a pair of microphones, which might make the stereo effect a bit better. Use the 3:1 rule, which basically means that your microphones should be at least 3 times the distance from each other as they are from the sound source. You'll want the microphones about a foot to a foot and a half (depending on the mic) away from the guitar. With one pointed at the 12th fret and the other microphone pointing right below the pegs of the acoustic. Pan each microphone 30 to 45 percent in either direction.
Method #3: Using a Large Diaphragm Condenser
Large-diaphragm condenser microphones (such as AKG C214, Audio Technica AT4047/SV, or my personal favorite: Audio Technica AT4050) can be great to record an acoustic guitar if used properly. You can simply set up the microphone a couple of feet in front of your guitar and begin recording. But as I mentioned earlier, truly excellent acoustic guitar sound comes from stereo miking. You could double the signal, pan the two signals, and EQ them differently. But you may find it easier to point a dynamic cardioid at the soundhole, slightly towards the fretboard. Then, put the condenser at about ear level pointing down. And when I say "ear level," I mean "right next to your ear." This can get a really intimate sound as if the listener is the performer, and that's the sound we've always been looking for from an acoustic guitar.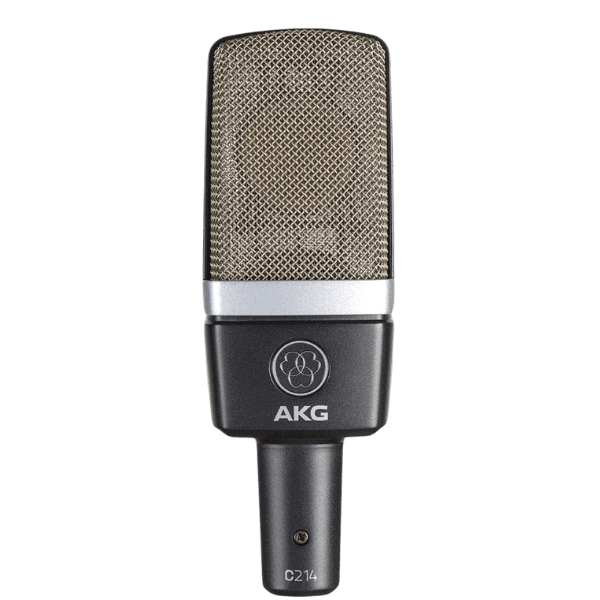 Alternately, you can put the large-diaphragm microphone in front of the soundhole. Then put the other microphone at the 12th fret. Regardless, you'll be doing a little less panning than with the other two methods, but be sure your signal sounds open and wide. The exception to this is if you're recording acoustic guitar with a band or drum machine; in those situations, you may want to confine the acoustic to a smaller area, depending on the song.
Conclusion
Every recording method has its own advantages and disadvantages. The annoying truth is that, like with anything else, good recordings take a lot of practice. Try monitoring a guitar a friend is playing. Move around the microphones a little until you find the sound you want. Messing with effects, panning, compression, and EQ, and constantly comparing the sound you're getting to the sound on classic recordings. With enough practice, you can find the perfect technique to record your acoustic guitar.