Everyone needs some sort of ace in their pocket. While I can't really call Ibanez MTZ11 Multi-tool an ace-in-the-pocket type of accessory, it sure is a very useful piece of equipment to have. I've featured it on my guitar gadgets list exactly because of how useful it is. It's not perfect, nor it is the cheapest in its category, but I still think you should give it a shot, and here's why.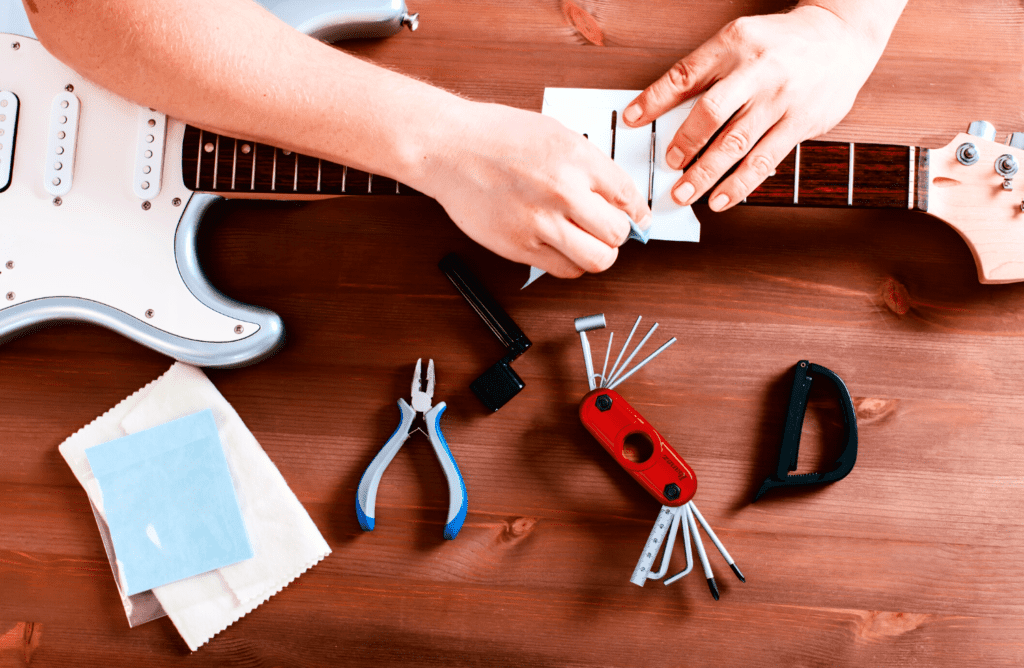 Overview Of Ibanez MTZ11 Guitar Multi-tool
The Ibanez MTZ 11 Quick Access Multi-Tool is a pocket-size guitar care accessory. As such, it won't take up unnecessary room in your case. It comes with 11 handy tools:
6 Hex wrenches: 1.5mm / 2.0mm / 2.5mm / 3.0mm / 4.0mm / 5.0mm
1 Pipe wrench: 7.0mm
Phillips screwdrivers: Small / Large
Slotted screwdriver
Tube spanner
50mm length ruler
When and Where is This Useful?
I found it very useful for small touch-ups sometimes, either at home or on the go. If you have a Floyd Rose bridge, for example, you know how useful Hex wrenches can be, even for simple things like changing the strings. Adjusting the action if you changed your string gauge is another thing you can easily do with this multi-tool.
It's not only useful for touch-ups, though. Every time I'm setting up one of my guitars, I reach out and grab it. It's a lot easier to have these tools all together than to have 5 different sets of tools.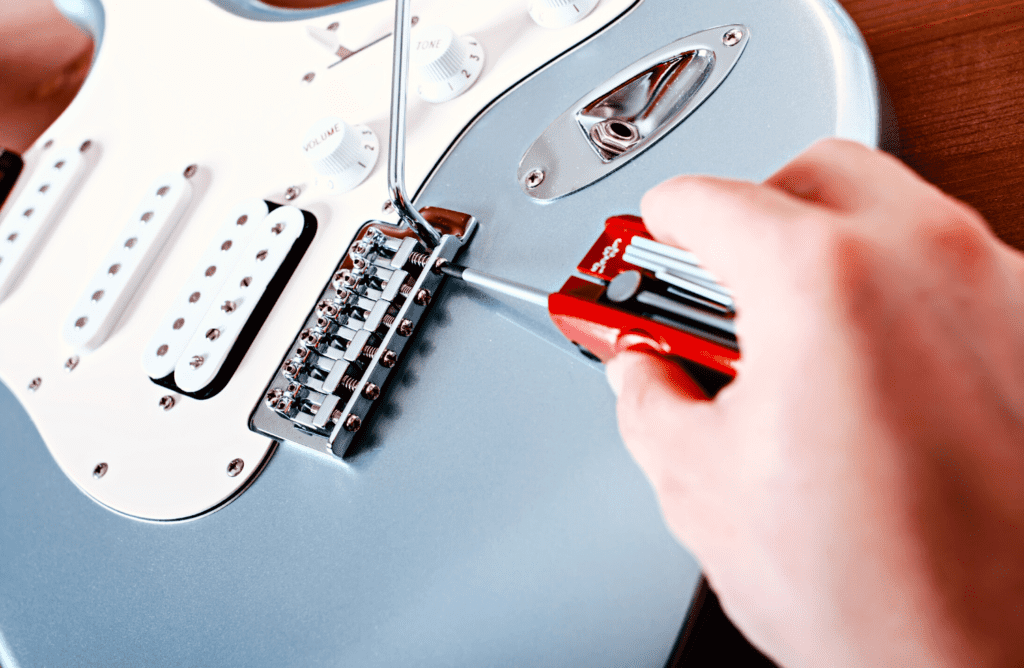 Build Quality
The thing I like the most about the MTZ11 is how well it is built. When I hold it, it feels like it has the perfect fidgety weight to it. I've had it for a few years now, and there's not a single sign of wear. All the Hex wrenches are still sharp, as well as the screwdrivers. I have no complaints here.
Some Things I Like About Ibanez's MTZ11
The two holes in the sides make it super comfortable to get any tool out of.
It's very compact, and yet, contains almost everything you need for the ongoing maintenance of your guitar.
The size of every wrench is very clear, eliminating the guessing game of which one you should pull out.
The tools in this multi-tool were collected with electric guitar and bass in mind, so any player will benefit from having this around, especially those with a Floyd Rose bridge.
Even though it was probably meant to be used for ongoing maintenance, I use it for guitar set-ups, too.
What's Missing from Ibanez's MTZ11?
Even though it can easily take care of 90% of whatever it is that you need for an electric guitar, I'd really like to see some sort of wire cutters there. This will make it the only tool you need to change strings, no matter which guitar you have. Another thing that could be great is a bridge pin puller for acoustic guitars. While we're at it, might as well add an imperial ruler on the other side of the metric one.
The one thing I found annoying is the key ring. I can't imagine anyone in their right mind putting this together with their keys.
My Thoughts About Ibanez MTZ11 Quick Access Multi-tool
For the price, Ibanez MTZ11 Multi-tool offers great quality in a size that is small enough to be carried in your pocket. There are other alternatives in the market (and they are listed below), and even though this is not the cheapest, nor the one with the most tools, this is the one it think offers the highest value. The build quality trumps the extremely rare need to have another Allen wrench, and even though it costs $10 more than other similar products, it's built so well, that the time it will last is definitely worth the higher price.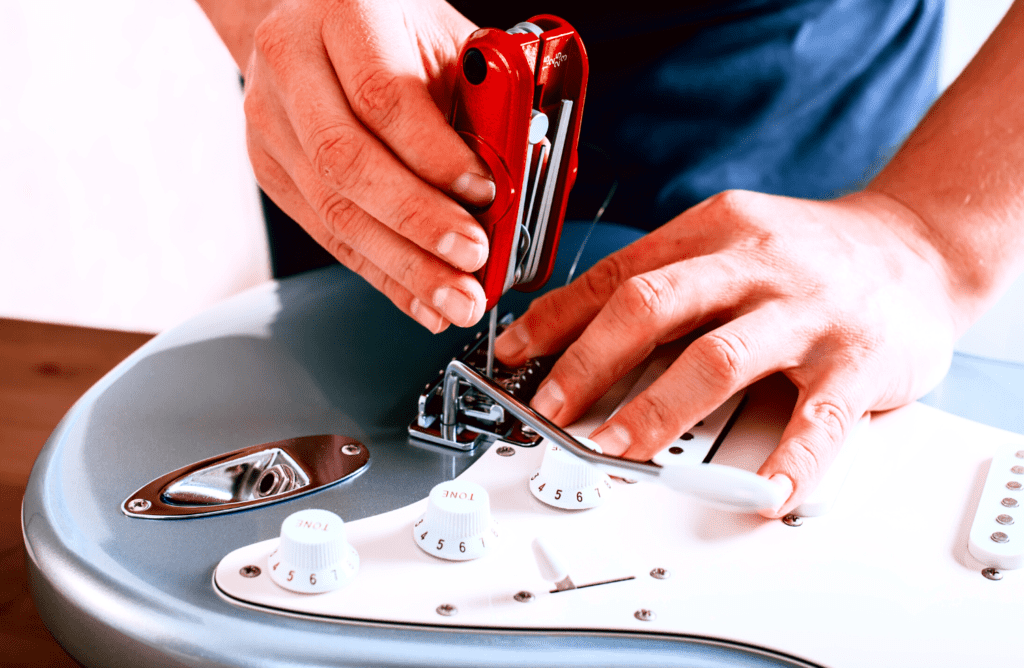 Compact Size & Design
Even though it will most certainly fit in your pocket, I'd suggest you just keep it in your favorite guitar's case. This way, it will both serve you whenever you need it, and you don't need to remember to take it every time you go out with a guitar.
Durability
You can feel just by having it in your hands that this unit was certainly built to last. The tools are made using aluminum with coated tips. It definitely over lasted my expectations when I bought it a few years ago, and this is the main reason I decided to review it.
Where to Get it From
I've seen it around in a few music shops, but not in all of them. In stores, I saw it go from $25 to $30, rarely I saw it for a bit more. You can also get it on Amazon for about $25.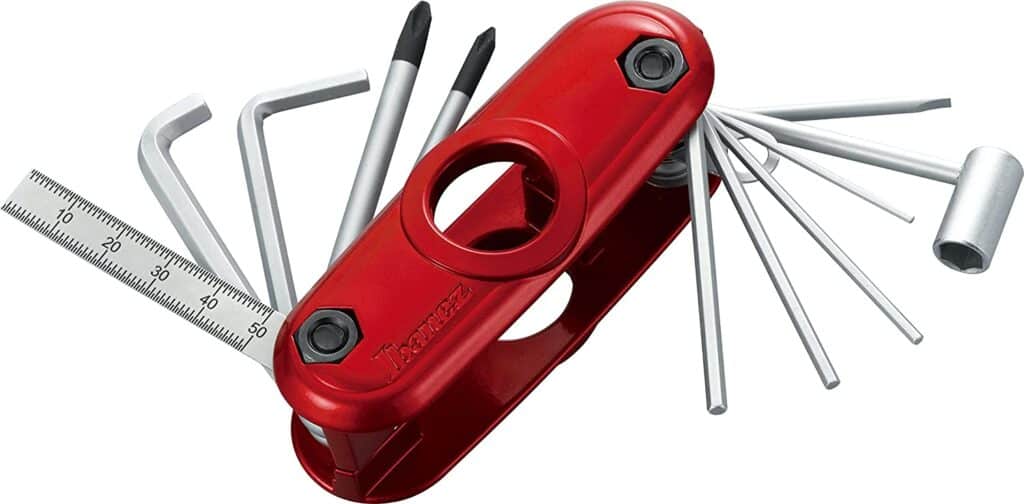 Ibanez MTZ11 Alternatives
In addition to Ibanez MTZ11, there are other guitar multi-tools on the market:
Fender Guitar & Bass Multi-Tool
Being priced exactly the same, this guitar multi-tool comes with 14 tools, which are 3 hex wrenches more than Ibanez's. The build quality and the materials feel a bit cheaper, and I never found myself treating a guitar and needing an Allen wrench that Ibanez MTZ11 didn't have.


D'Addario PW-GBMT-01 Guitar Tools
This multi-tool costs $14.49 and has 10 different tools in it. It's made out of metal and is definitely built very well. I really like D'Addario, and I think they are one of the most innovative guitar companies today. The reason I don't like their multi-tool as much as I like Ibanez's is that it's missing a ruler and the pipe wrench, making it somewhat inferior.


Jim Dunlop DGt02 Multi-Tool System
Jim Dunlop's multi-tool is the cheapest of them all, and for $9.95 you really get a lot. That being said, the exterior is made out of plastic (a very good one, I must say), and is missing the ruler I'm so obsessed about for a reason I can't really explain, other than the fact that I use it every single time I set up a guitar.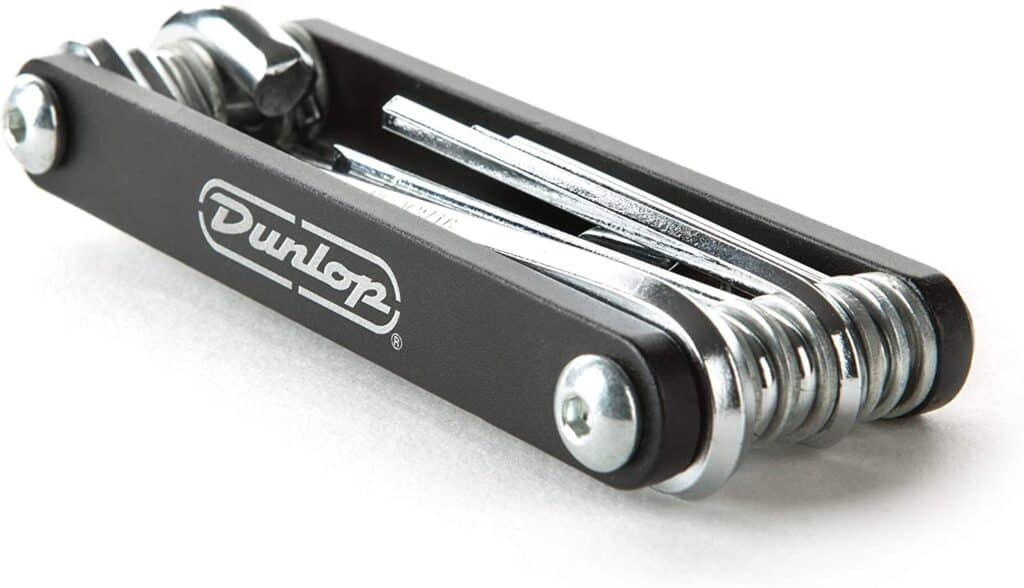 Finishing Thoughts
Ibanez MTZ11 is a nifty little tool, which will definitely save a lot of space in your guitar toolkit. Even though it misses a few tools, it has most of them. It's not the cheapest, but the price is more than fair for what you get and the build quality is the best in the category. Overall, it's not perfect, but it sure is close to being perfect.