When I was just getting into guitars, my friend, who knew a lot more than I would speak with wide-eyed wonder about how awesome Marshall amps were. I was prone to suggestions and bought one.
It was an amazing amp, especially when put against the amp I'd had before (the previous version of it, at least), and it's still in my arsenal to this day. Recently, though, I realized that I haven't played a Marshall in years, as I've had a VOX that blows every other amp I play out of the water. I decided to head to the store to check out the highly rated Marshall JVM210C to see how it played. Here's my review.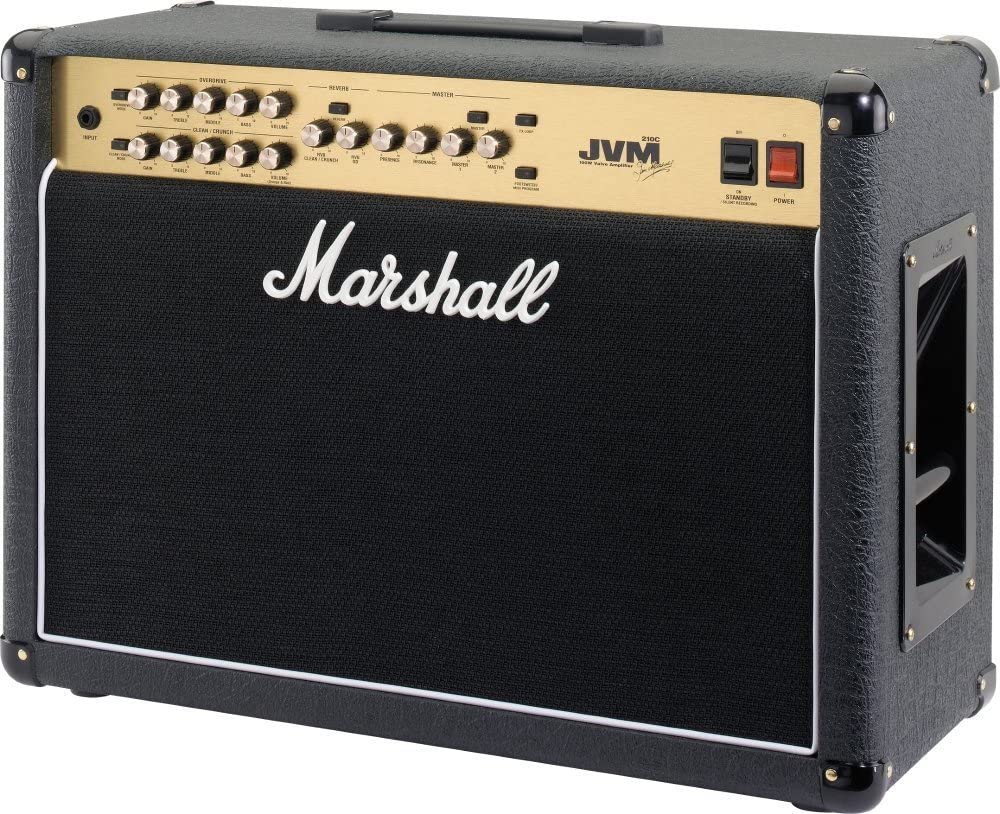 Overview of Marshall JVM210C
100 watts through 2 12-inch Celestion speakers, all valve, all beautiful, in short. This is Marshall's tone at its best. It's not an entry-level amp, it's a professional machine, and both the clean tone and rich distortion quickly justify its hefty $2,900 price tag. That is if you're going to use all of its features, and you can't emulate them otherwise. That basically means that if you like the heavy, balls-to-the-wall Marshall distortion sound, you need this amp. If you play a lot of clean guitar, I've honestly heard better-sounding amps, but not by much (the fantastic quality reverb certainly helps things out).
Extra Features
This is a two-channel amp with a foot switch and three modes per channel. The foot switch is especially cool, as it remembers volume and tone settings, effectively letting you set up different amps to flip between with the kick of your heel. This could be invaluable in a live setting. You can also change channels, volume settings, etc. through MIDI, though it's hard to imagine a situation where you'd have to. Inventive types will find a way, I'm sure.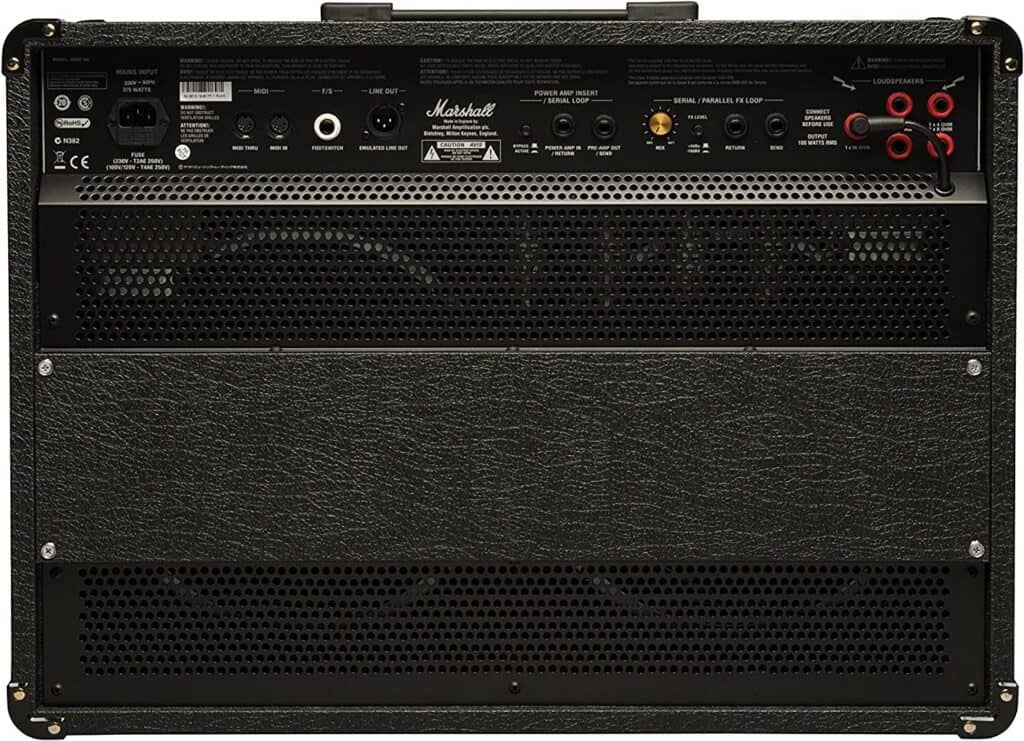 Value
As I'd mentioned, I have a VOX AC30 (which, by the way, also have a headphone amp version), and the Marshall amp is amazing, but I still prefer the less expensive VOX. Whether you'll feel the same way will largely depend on your playing style, and you'll certainly want to actually toy around with Marshall JVM210C before buying (I'd recommend that on any amp, but especially in the $1500-3000 and up price range). Still, compared to the other amps in the store besides VOX's line, the JVM210C stood up. It's an amazing valve amp with an incredible tone. It might be the perfect amp for gigging professional guitarists if you're keen on using its nearly ridiculous list of features. However, hobbyists and amateurs should look to other amp lines to get their fix.
Have you played Marshall JVM210C? What did you think about it? Post in the comments section below.