Fender recently released a new line of affordable guitar effect pedals, called Hammertone. So naturally, the first thing I did was to go to a guitar shop and give these a go. I asked myself why the world needed another range of affordable pedals, but as soon as I had my hand on them, I got it.
The Fender Hammertone line is built well, sounds great, and costs between $79.99 – $99.99. This is definitely a great deal.
Before we get into the depths of this amazing line of pedals, I want to thank KZ-Pro for allowing me to have a whole room for myself in their shop for the entire day to give these a proper test.

The Hammetrone line consists of 9 different effects:
Delay – Digital delay pedal
Reverb – Hall, room, and plate reverbs
Space Delay – A powerful rhythmic delay effect
Chorus – Chorus pedal with three chorus types
Flanger – Two types of flanger in one pedal
Overdrive – Punchy overdrive with pre-mid boost
Distortion – a versatile Rock'n'Roll distortion pedal
Fuzz – A fuzz with an octave fuzz mode
Metal – Super aggressive distortion
Full Walkthrough of the Fender Hammertone Line
They are divided into three groups: Time-based (first three), Modulation (next two), and Gain & boost (last four). Each pedal comes with top mount jacks (which are very convenient for pedalboard space management) and DC input and some can also be operated with a 9V battery. On top of that – they are all true bypass(!).
Time-Based Effects
Fender's time-based effects include Reverb, Delay, and Space Delay.
Delay
This is a plain digital delay pedal that does what it says on the tin. It has three different modes, which are Clean (digital), Warm, and Tape Echo. Modulation switch that makes slight changes in the timing of the delay to create a nice swirly effect, and three controls: Time, Feedback, and Level.
The delay time can go up to 950ms, which is more than enough for most. To adjust the modulation rate and depth, you'll need to open up the pedal and turn the trim pots with a screwdriver.
Fender's Hammertone Delay will cost you $99, which is much less than other similar delay pedals in the market. I think that unless you have a very specific and unique need from your delay, this pedal will be able to handle whatever you throw at it. I just wish it had a tap button, but again – it costs $99.
Check out Hammertone Delay on Amazon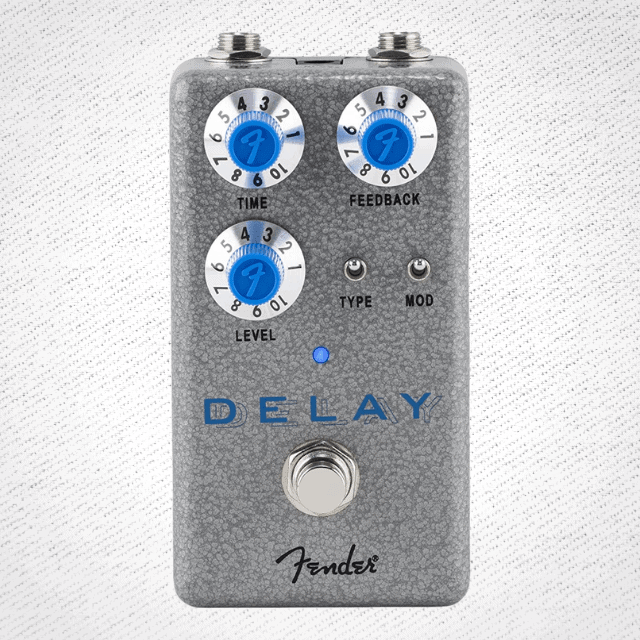 Reverb
The reverb pedal was a bit disappointing, especially because Fender is known for their great reverb, and I tested it right after being blown away by the delay. Don't get me wrong. It is more than decent. And a lot better than other alternatives in the same price range. It has three modes: Hall, Plate, and Room, and two tone options: dark and bright.
Check out Hammertone Reverb on Amazon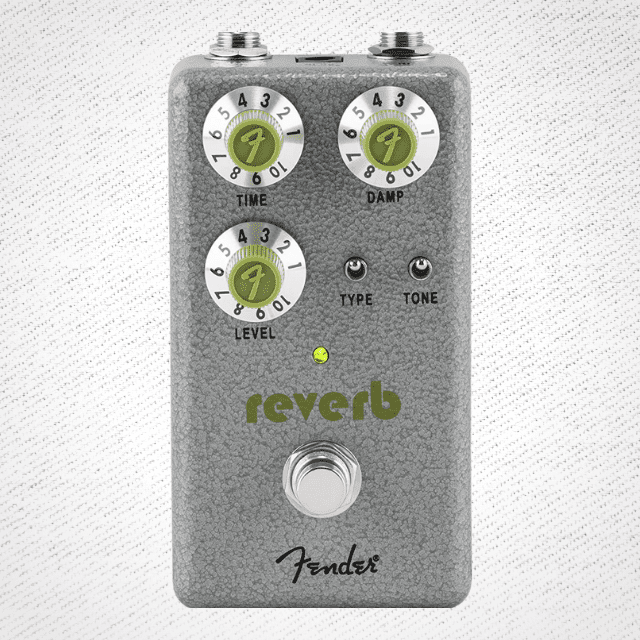 Space Delay
Space Delay is a rhythmic delay pedal. It means that instead of having a constant repeat of your signal, it has three different lines of delay playing together and creating interesting delay patterns.
I didn't find it too "useful", but I found it fascinating. I spent about 2 hours messing around with this pedal, having the time of my life, and I could easily spend days with it if I didn't have only eight hours to go over all the pedals in the Hammertone line.
It is useful for pads with a heavy reverb or for ambient tracks. It could also work really well with a very punchy flanger in some settings.
If you get the chance, give it a go. If you have nowhere to check it, it would be the most fun you can have for $99.
Check out Hammertone Space Delay on Amazon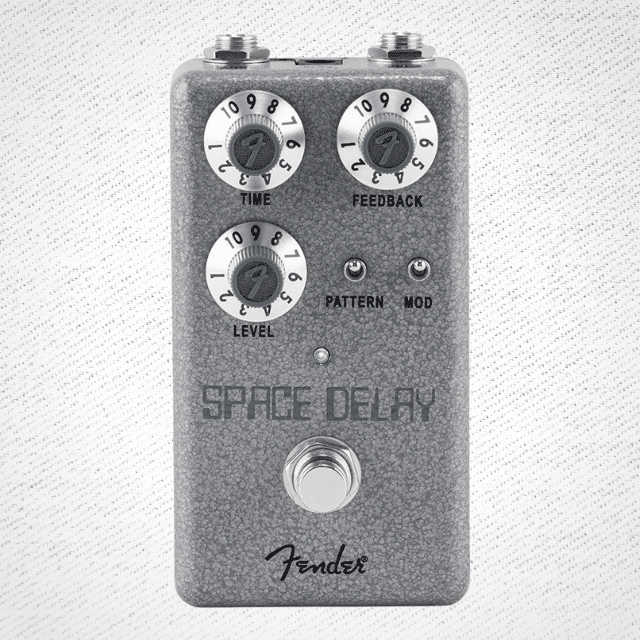 Modulation Effects
Fender's modulation type pedals include their Chorus and Flanger
Chorus
At this point, you may ask yourself what can be so special about a chorus pedal. And you have a point there, but hear me out. This $99 is not unique, but it is high quality. You can choose between a single, double, or quad chorus. Tweaking the rate and depth knobs will quickly take you from tight, to lush, all the way to something I can only describe as a "guitar whose strings ran out of battery". Brilliant, absolutely brilliant.
Check out Hammertone Chorus on Amazon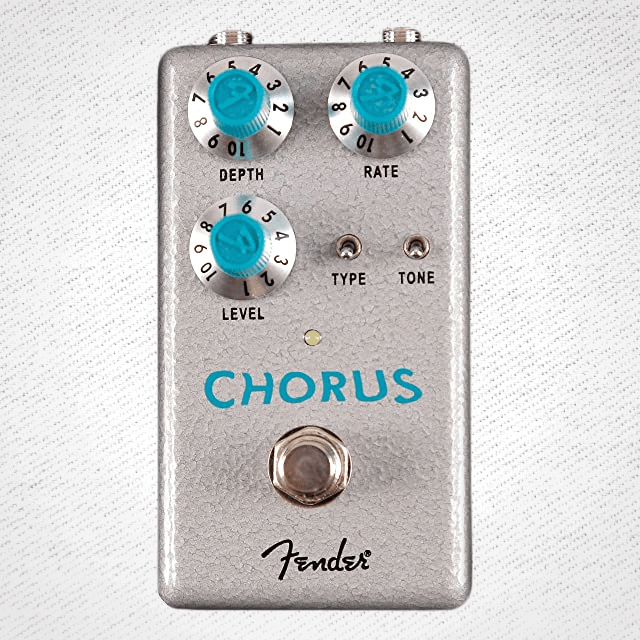 Flanger
The Flanger is one of my personal favorites in the line of pedals. It can be so subtle, and in two seconds, turn its skin around and become a vicious metallic monster. One of my favorite sounds is a super tight flanger, and it seems to be able to pull it off, too, very well. The "Type" control inverts the phase and gives a cool variation for every set of settings you found and liked.
Check out Hammertone Flanger on Amazon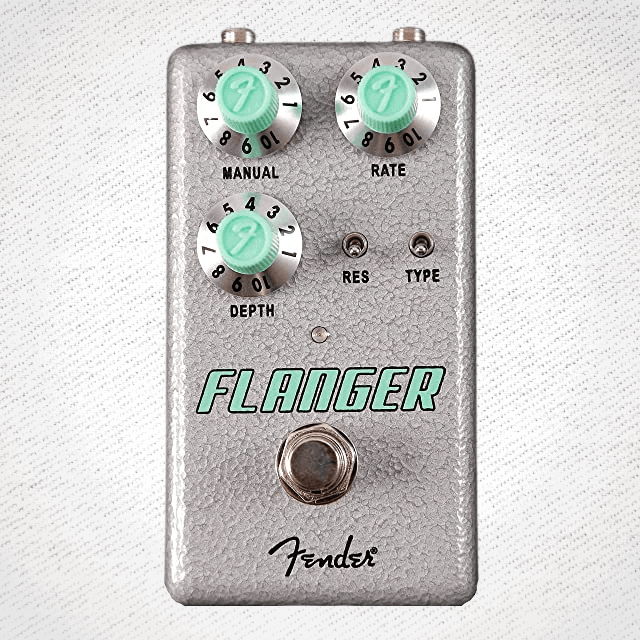 Gain And Boost Effects
Overdrive
Fender's Hammertone Overdrive quickly became one of my personal favorites in this line of pedals. It can be as aggressive or subtle as you want, and it sounds great. Many cheap overdrive pedals sound very cheap (some even sound a bit broken). On the other end, this overdrive sounds like Fender didn't use cheap circuits and made sure you get great value for your money. The pre-mid boost is barely audible, but if you crank it all the way up, it will help shape the tone a bit (a tiny bit).
Check out Hammertone Overdrive on Amazon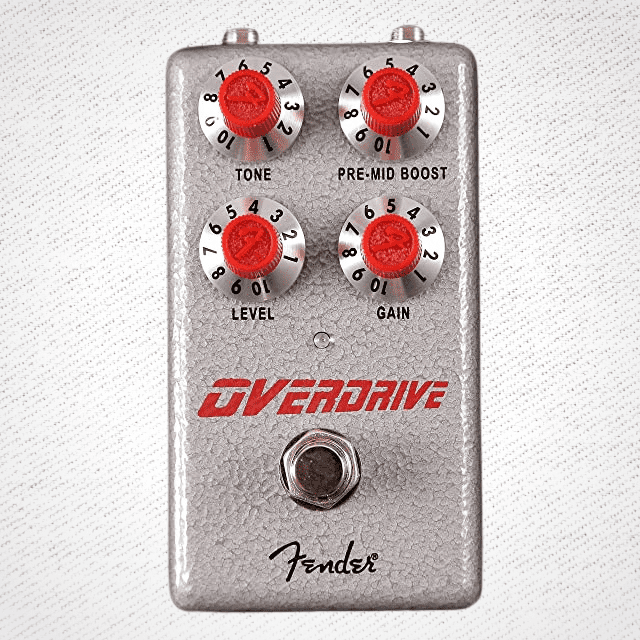 Distortion
This distortion pedal is great. I'm starting with that because the next things I'm about to say may hint that it isn't, but believe me – it is.
It doesn't have anything that will help you instantly recognize it. You can call it bland, but I'd call it versatile because I can't find a genre it won't fit. And that's exactly the point of affordable pedals. If you buy only one distortion pedal before you found your sound, this is a great option.
Check out Hammertone Distortion on Amazon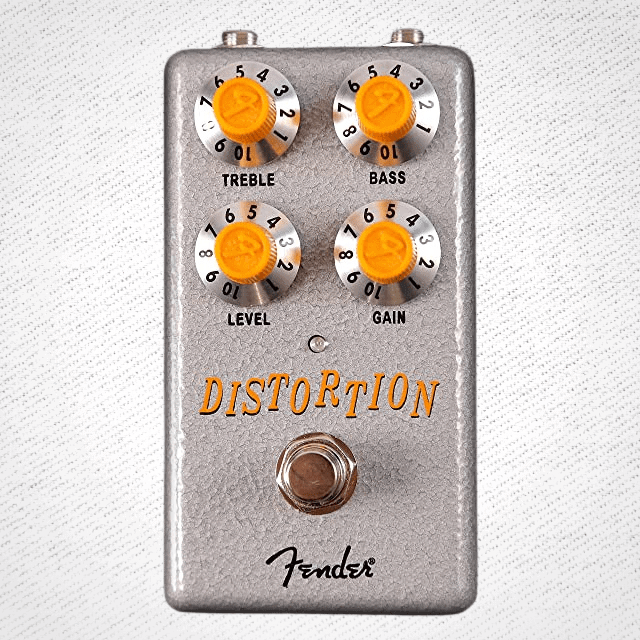 Fuzz
This is my favorite pedal in this range of pedals, even though I don't personally use fuzz that often. The octave switch adds a lot, and it's very rare to see it on such low-cost pedals. The sound itself is decent, and the three knobs (Tone, Fuzz, and Level) won't exceed what you expect of them. But a good sounding fuzz pedal with an octave switch for $80?! It's a no-brainer.
Check out Hammertone Fuzz on Amazon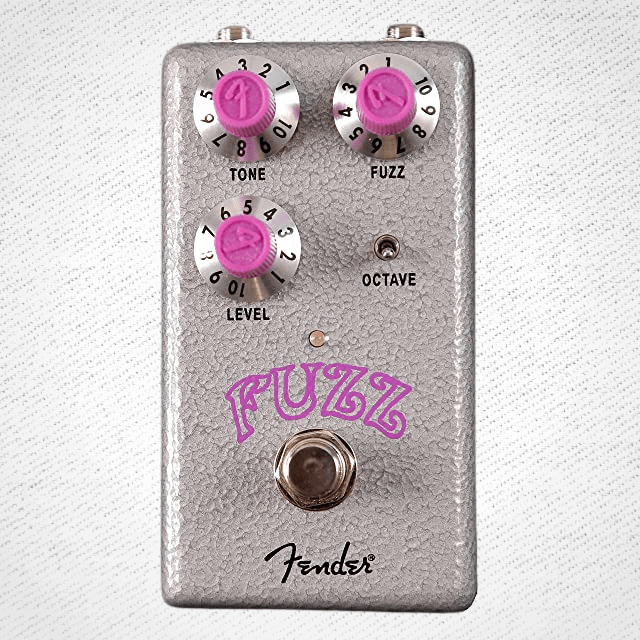 Metal
My opinion of the Metal pedal is the exact opposite of what I thought of Space Delay. I wouldn't say I liked it, but I found it very useful. It's awkward-sounding at low gains, but I don't play with such high gain levels too often. It doesn't sound foreign, but similarly to the Distortion, don't have a lot of character of its own, which is, again, what you want from a budget pedal.
Check out Hammertone Metal on Amazon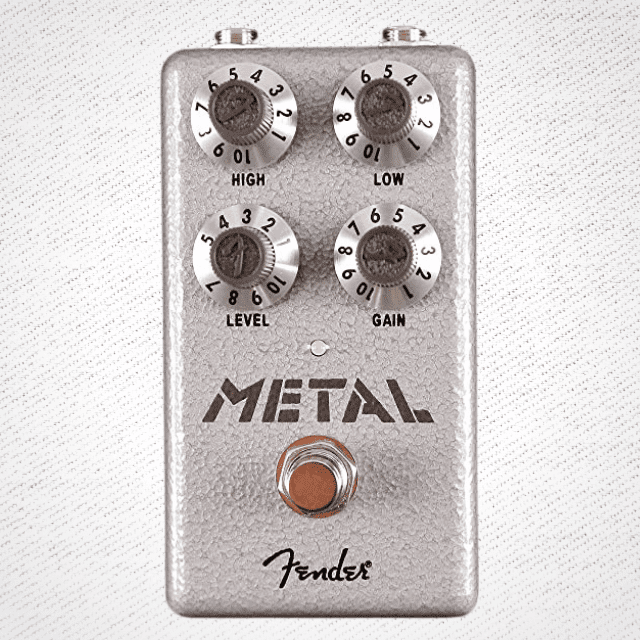 My Overall Impression
The build quality is very impressive, even when I compared it to pedals that cost twice as much. The attention to detail and thinking about the player who'll actually buy these were very noticeable, too. Having each pedal top mounted instead of side-mounted help save a lot of space on a small pedalboard many beginners and intermediate guitar players have. Even the small indication light represents the color of the pedals, so they can easily be recognized in a dark environment. Lastley, they are all true bypass. I'm blown away.
What's Else Should've Been in Fender's Hammertone Line?
Having four different gain type effects is nice, but in such a narrow collection, I'd rather have a nice Phaser instead of the Metal Distortion.
Another effect I'd love to have in this line is a nice, simple Tremolo. Nothing beats a Tremolo with the sound of Fender's reverb on a Strat.
Final Thoughts
This line was a lot better than what I originally expected it to be. Not just in how it sounds and how each pedal can easily be used in almost any genre without sounding off but also in build quality and attention to the smallest details. Really well done.
Fender Hammertone - Final Score
Fender Hammertone pedals are very well built, have great sound, and are extremely versatile. On top of that, the attention to detail is impressive, even for a big company like Fender. They are all top mounted (saves a lot of space) and true bypass. So the low price certainly didn't mean that they sacrificed the quality of the product.