The MXR Zakk Wylde Overdrive Pedal seemed cheesy to me at first. Once I got a chance to hear the famous player's songwriting abilities, I at least held respect for the man's abilities. The cool thing about this pedal is that it is not really specific to any tone or style. I was able to dial in classic-sounding rock tones as well as piercing metal shred that some tube amps can't even offer. I think this is just all-around a great pedal for providing lush distortion.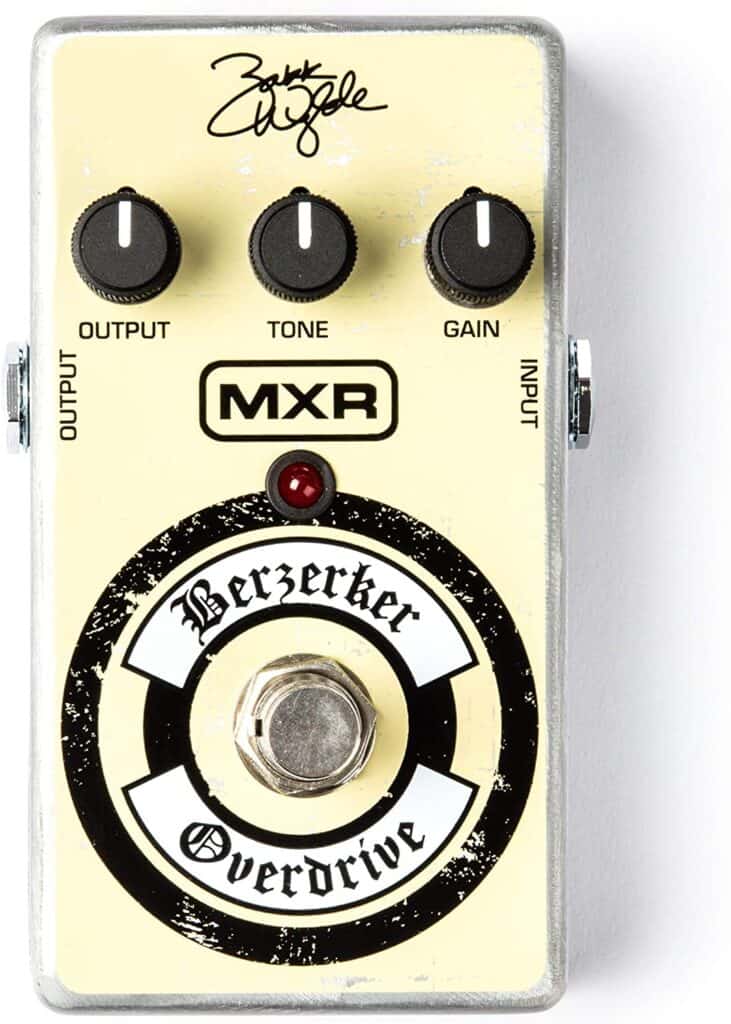 A Bit About Zakk Wylde
For the extremely low chance you never heard of him, Zakk Wylde has been involved in some well-known projects. The staple of his fame is his guitar work with Ozzy Osbourne, his other projects have achieved great success as well. Black Label Society is a popular name that garners a lot of respect from the music-loving, guitar-playing community. Zakk's guitar playing is stern and ferocious. The heavy nature of his genre choices allows the guy to showcase his abilities with no holds barred.
The relentless nature of his strumming and fretting is well complemented by his great taste in guitar tone. I am not a fan of Ozzy or Black Label Society personally, though I think Zakk Wylde is a phenomenal guitar player that deserves all the respect that he gets. It is no wonder to me that the guy has a signature overdrive model with MXR. A great player and a great pedal manufacturer converge with a common love for tone. In this alliance was forged a pedal that offers two sides of tonal appreciation, outlook, and input.
MXR Zakk Wylde Overdrive Pedal Overview
The unit has the staple MXR build. With triple control for developing the exact gain you need, the possibilities are not endless, but sufficient. Output, Tone, and Gain allow you to personify exactly what your guitar needs to convey. Output is a level adjuster that will act exactly as a volume knob. Tone lets you choose the range of low, mid, or high that you prefer for your guitar playing. Gain is what controls the amount of overdrive that rides your signal.
Conclusion
This is a decent-sounding pedal whether you are a fan of Zakk Wylde or not. I recommend it to a lot of players of both classic and heavy rock. As it always is when buying guitar pedals, if you have a chance to check it out in your local music store, go for it.