Guitarists and other instrument players who like to use fingerpicking often prefer using fingerpicks as they help achieve better clarity, power, and brightness with each note. There are many options available in the market, in different materials, shapes, and innovative designs. 
Butterfly Finger Picks are one of the latest additions to the world of guitar accessories, designed to make the guitar playing experience smoother and more convenient. 
In this guide, we'll try to take a closer look at this accessory and find out how well it performs and what one can expect from it.
Butterfly Finger Picks Review – A Complete Guide
Butterfly finger picks are an innovative product aimed at helping guitarists who can't manage to grow fingernails or use acrylic nails for fingerpicking. They are also a great option for playing bluegrass as fingernails are not a classic choice to play dobro, banjo, or guitar. These picks solve a big problem for traditional guitar players and fingerpickers and get them rid of having to grow nails.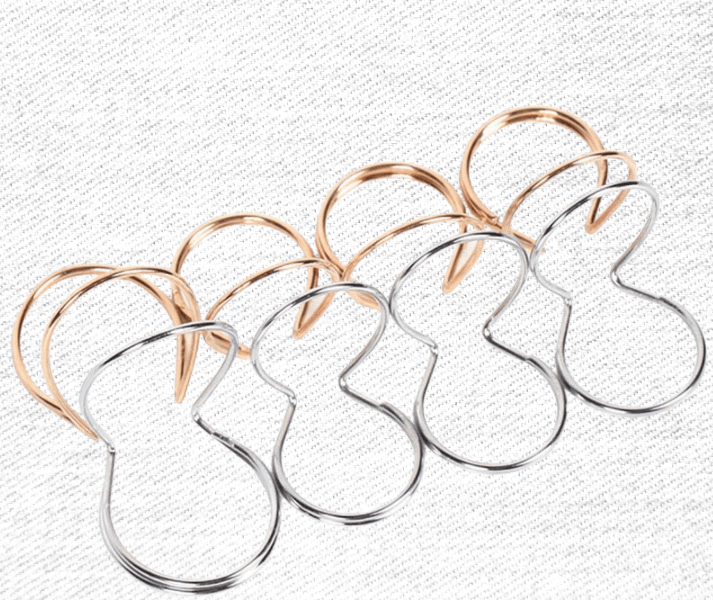 The Butterfly Finger Picks are made in the United States in high-quality construction. They are simple to use and comfortable. They are constructed in a way that you can easily shape them around the fingers to achieve a nice, snug fit, and once fitted, they don't slip off even if you move your hand and shake fingers. As they mold to the fingers, you can keep them on for the duration of your guitar playing session and then carefully slip off so that they retain shape.
Each fingerpick has a hard triangle-shaped wedge at the base which allows you to get a convenient grip and provides good control over the pick. Like nails, they have a slight curve which means you can use them for different tones of attack on the strings depending on the side faced downward. These picks are made out of tarnish-resistant copper material and come in three color options to choose from – copper, gold, and silver. You can also get the coating option which is a more expensive abrasion-resistant polymer-coated metal pick. These are ideal for those who want a smoother sound while playing on wound metal strings.
Butterfly Finger Picks For Classical Guitars
The Classical guitar generally involves a fingerpicking technique where the player uses the fingers to separate the strings. When playing for long hours, fingerpicking can cause discomfort to the nails. This is why an accessory like Butterfly Finger Picks is a great way to enhance classical guitars. It is a tool that helps guitarists create the fingerpicking sound, reducing the discomfort that strings can cause to hands and improving the performance.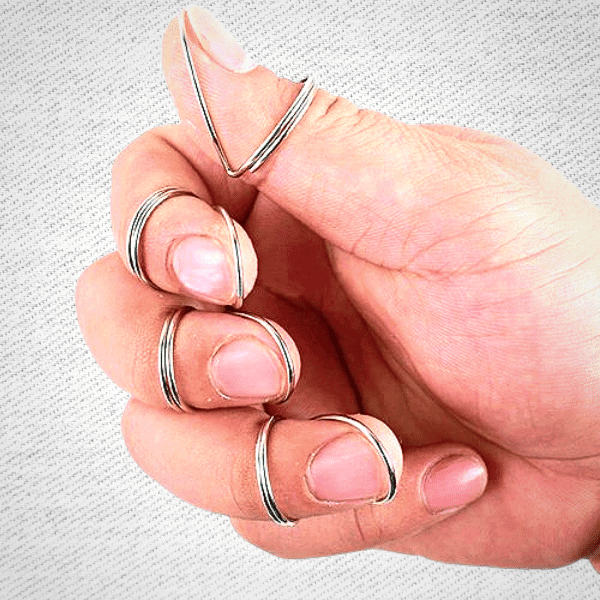 Butterfly finger picks are designed in such a way that you can pick smoothly on the strings and protect your nails and skin while playing. They are easy to use and sizable and don't squeeze your fingers. With these finger picks, you can play guitar in natural thumb and finger positions without long fingernails. The sound you get from these picks is quite clear and loud as compared to other picks or nails. They also make sure you can play for longer with little fatigue.
Unlike other finger picks, you can feel the guitar strings with Butterfly picks, so that you have better control over the fretboard and strings. You also lower your chances of hurting your fingers. It helps produce a warm, fuller tone by gliding off the strings with minimum effort. It works great for double-stringed instruments and if you play in 'single-note arpeggio' picking style, these picks give a lot of definition to your guitar. You can hear each tone quite clearly.
How To Size Finger Picks?
Butterfly finger picks, when used properly, help bring out a purer sound of the instrument in natural finger position without the need for long nails. These finger picks are sizable and the normal size fits most adults. They should be adjusted to fit each finger properly before using them for the first time. Here are the instructions you can follow: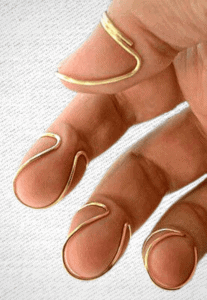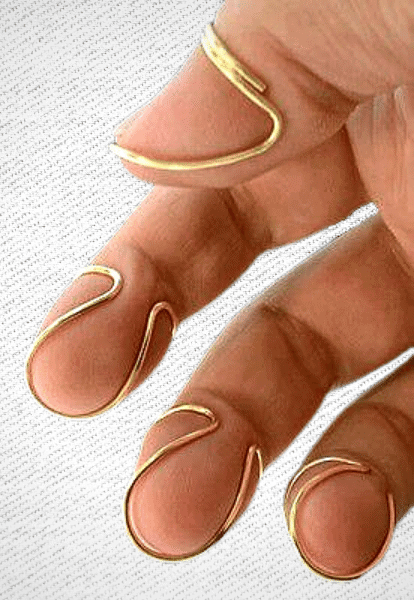 The finger pick should be sized in such a way that the ring has a snug fit around the finger. Try opening and closing the ring until it is comfortable. If the ends of the pick along the ring hurt the finger, bend them a little out so they don't do this.
The ring the finger slides through should be straight, at 90 degrees to the finger. This will get the tip of the pick sitting at the right position. If required, slide the ring back or forth until it is straight.
If your nails are longer, you can bend down the pick tip off the finger to extend beyond the nail tip.
For the thumb pick, you may have to press the ring towards the nail to get the tip resting on your nail line.
When the finger picks are nicely fitted and sized, they should feel snug and comfortable on the fingers and have no airspace at the tips. As each finger is different, it is recommended that you wear the same fingerpick on the same finger every time you play.
Butterfly Finger Picks Vs Others
With the raging popularity and superior ergonomics of finger picks, there are various new brands offering different variants, giving consumers plenty of choices.
Finger picks can also be made with generic wires, and there are numerous sellers on sites such as Amazon & Etsy who sell generic wire finger picks at incredibly low prices. Apart from this, there are options from popular brands such as Dunlop, offering metal and plastic variants.
There is even the Alaska Pik finger picks that continue to garner rave reviews. All options have minor distinctions, apart from the pricing, however, it's always best to try out picks before buying them.
Final Verdict
Butterfly Finger Picks do a fine job at aiding fingerpicking, while helping bring out pure sounds from the instruments without having long nails or use of acrylic fingers.
It has since grown in prominence among musicians and enthusiasts. We hope this guide helped you make the right decision, please use the comments below to let us know your thoughts.
Butterfly Finger Picks are an amazing and creative take on fingerpicks. They sound great, are made of metal (making them very durable, and you can even add an additional layer of plastic coating), feel better than most other fingerpicks on the market, and are fairly priced.