D'Addario O-port (sometimes referred to as Planet Waves O-Port, which is the exact same product and company) is a patented acoustic guitar sound enhancer. As a matter of fact, it's a product of its own category and a unique approach to enhancing the sound of acoustic and classical guitars. It's simple, effective, and very cheap compared to its impact on the sound. In today's review, we'll go over everything you need to know about it, and at the end, you'll have all the information you need to make an informed decision on whether to buy it or not.
It's no secret that I'm a big fan of O-Port. It is one of my favorite guitar gadgets and one of the most cost-effective acoustic guitar upgrades. I have one for every acoustic or classical guitar I own. I use the O-Port for recordings and live performances and have a great time with it. Is it perfect? No. But is it worth buying? I think it is, and in today's review, I'll go over a few of the reasons.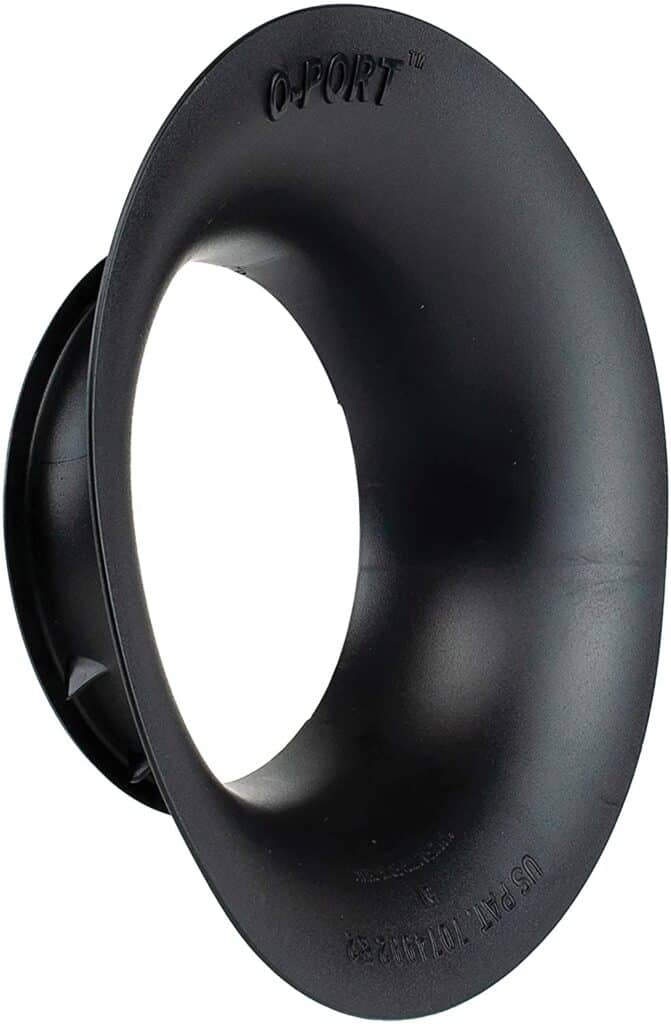 What Does D'addario O-Port Meant to Do?
O-Port is essentially meant to improve the sound of your acoustic guitar. It does that by increasing its volume, providing a fuller tone, and improving the clarity of the sound. It will also help with suppressing the feedback on an acoustic guitar, but I think that there are better products for preventing feedback.
First Impressions
Well, since I'm using it for a while, this is not exactly my first impression. But it will probably represent what you'll think when you open the box. The plastic the O-Port is made of feels very cheap and floppy. Before I tried it I was certain that its softness will absorb a lot of the low end, but thankfully it didn't happen.

Does O-Port Work?
The short answer is yes, D'Addario O-port does work, and it does that really well. The first time I tried it I was really surprised because I didn't think it was going to. The first thing I noticed is the mids and low mids it adds, but it also clears the sound and makes it a lot more pronounced and less muddy. It does that by eliminating a lot of the sharp edges around the soundhole and replacing them with rounded edges that don't distort them as much. The shape also helps to tunnel the air towards the soundhole rather than let it be absorbed in the body.
How Do You Install an O-Port on an Acoustic Guitar?
The installation of O-Port is very simple. In fact, you probably won't even need to remove the strings.
1. Remove The Strings
Or lower their tension, until you can move them aside.
2. Make sure the O-Port is facing the right direction.
The "trumpet" should face the inner side of the guitar body.
3. Squeeze it to fit
Fold it and enter it into the soundhole, then pull it until the grove in the edge of the O-Port "clicks" into the edge of the soundhole.
4. Align It Properly
Until O-Port's cut is in line with the fretboard.
5. Final Checks
Make sure the O-Port is not putting any pressure on the bindings or soundhole.
6. Retune Your Guitar
Tune your guitar back to pitch
D'Addario O-Port Fitting Guide
The O-Port will fit most standard guitars, with two different models to fit both 3.5″ and 4″ soundholes. The material itself is very flexible, so even if it isn't a super tight fit, it will still work and won't wiggle too much. The material from which it's made of is soft enough to prevent scratching to the guitar's finish, yet, rigid enough to keep the O-Port in place.
The diameter is not the only thing you should think of, though. The O-Port is about 1 3/4″ tall, meaning you should make sure to have enough room for it inside the guitar's body. Most guitars will have no problem containing it, by different models of narrow body guitars might be too thin for it.
Another thing to bear in mind is that it can't work on guitars with soundhole pickups.
How Much Does it Cost?
As I said before, O-Port has 2 different sizes, the small one cost $19.99 and the large one cost $21.49. It's very often discounted on Amazon. Not the type of discount worth waiting for, but I'll happily take a $2 discount whenever it's offered.
Finishing Thoughts and Conclusions
D'Addario O-Port is a great tool to have, and it is certainly very effective. That being said, it will be a lot more effective in improving the sound of a relatively cheap acoustic guitar, or one with a relatively small body, rather than an expensive one or a big body acoustic. I'm not saying it won't help, but the impact would be a lot smaller.